2023 PIA TEXAS PROFESSIONAL DEVELOPMENT PROGRAMS
Friday, October 12, 2023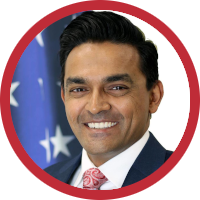 Humanizing Technology
Panel Discussion
8:00 a.m. - 8:45 a.m.
Moderated by Mohamad Momin, CEO, Starr Insurance Agency and PIA Texas Board Member |
Read bio
Located in Landmark A
Panelists:
Casey Nelson, Founder & CEO, StakWise Data Automation
Katlyn Eggar, Head of Learning and Development, Indium
Tucker Hood, Head of Sales, InsuredMine
---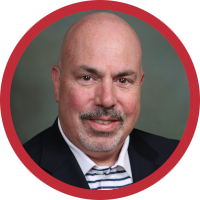 It's Not the 80s Anymore
8:45 a.m. - 9:30 a.m.
Presented by Richard A. Savino, CIC, CPIA, Principal/Managing Partner, Broadfield Insurance and President-Elect, PIA National |
Read bio
Located in Landmark A
Although the insurance industry for independent agents has evolved substantially over the last 30 years, we are still lagging in adopting the technological and automaton advancements critical to running a successful, future-focused agency. As we face one of the hardest markets of our time, an aging workforce that needs to attract younger professionals, the challenges of client retention, and customer service, today's independent agents must maintain an innovative mindset.
---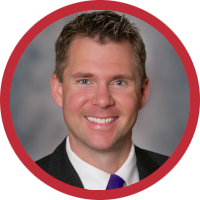 Insurance is a Marathon: How to Stay Motivated
10:45 a.m. - 11:45 a.m.
Presented by Keynote Speaker Matt Jones, Matt Jones International | 
Read bio
Located in Landmark A
Matt's talk, "Insurance is a Marathon," is designed to motivate, inspire, and encourage those in insurance. From his experiences of overcoming insurmountable odds, he shares strategies insurance professionals can use to overcome challenges and achieve greater Victory in the marathon of insurance and life.

This is accomplished through his against-all-odds story of conquering cancer three times, completing eight marathons on eight continents, and his research as a Ph.D. Candidate in Organizational Leadership and the field of Positive Psychology and insights from his book, "Life is a Marathon."
*Attendees will be given a complimentary copy of Matt Jones' book "Life is a Marathon" and can attend a book signing during the Expo & Reception

From a 3-time cancer conquer to relearning how to walk...To 8 continent Marathon Man to now motivational speaker! "When it comes to your VICTORY, it's your mindset that counts."
Matt Jones
For questions or additional information on the schedule, contact PIA Texas at:
[email protected]
(972) 862-3333
A special thank you to our 2023 Partners for their support